"It is our duty to fight for our freedom. It is our duty to win. We must love each other and support each other. We have nothing to lose but our chains." - Assata Shakur
---
2018-19 PAN Chair: Jasmine A. Lee, MSW, PhD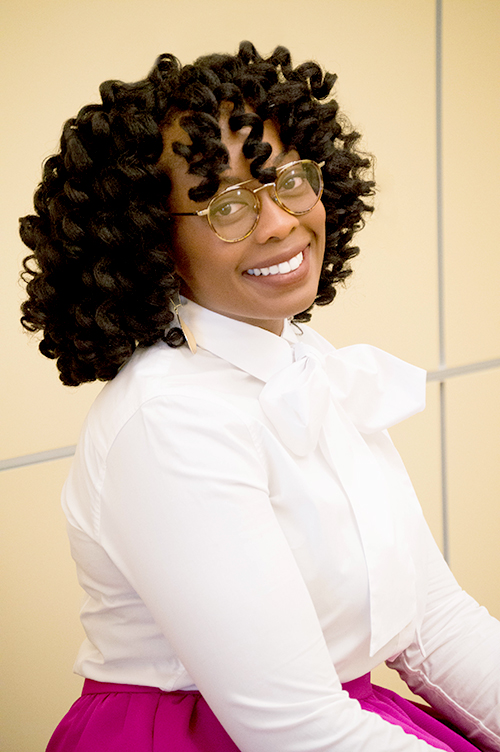 Welcome to the Pan African Network online home! I am incredibly excited and deeply humbled to be serving as this year's Chair. Currently, I am a Neighborhood Director for Student Success at Michigan State University, where I lead student success initiatives for over 5,000 undergraduate students. I also serve as a facilitator for our Faculty Intercultural Dialogues and teach courses on social justice, race, and leadership. I have been working in higher education for just under a decade, have served in ACPA in a variety of capacities since 2015. This year I am so incredibly excited for the opportunity to lead the Pan African Network. With the help of our dynamic 2018-19 Directorate Board, we will spend this year foregrounding our values (Advocacy, Collaboration, Educational Leadership, Fellowship, Mentoring and Professional Development) by creating clear and direct connections between them and our year-long initiatives.
In the coming year, we will continue some of the great work that has been started during the 2017-18 convention year, such as increased fundraising for the #PANning Campaign to assist ACPA convention attendees, continued partnership with the Summit for Black Student Affairs Professionals, strengthening the Foundations Mentoring Program, and of course continuing to engage our constituents via our various social media platforms.We are also excited to increase our focus on research and scholarship by expanding the #PANscholars initiative to not only provide opportunities to highlight abstracts and articles in our monthly newsletter, but also space to write and collaborate during convention.
Regarding new projects, we will work to explore interest around community or regional meet ups, and create a database for grad students and young scholars to connect around academic interests, writing goals, and convention program submissions. Lastly, we aim to create avenues to engage all of us in our own self-work around centering the intersections of Blackness in ways that lead us to greater advocacy around intersectional identities and increased collaboration across ACPA via networks, commissions, and coalitions.
In the midst of all of the work required to accomplish the above vision, I sincerely believe as said by Assata Shakur, "it is our duty and responsibility to love and support one another". Therefore, we will continue to put relationships and Radical Black Love first throughout this year! Being grounded in our values and driven by love, we will create avenues for healing, fellowship, and growth for all ACPA members who identify as Pan African.... including us!
Please use the About Us tab to learn more about who we are and the PAN History tab to learn about from where we've come. Using the Awards tab will give you more information on nominating yourself or colleagues for our monthly and annual awards, and an opportunity to celebrate last year's winners. Are you New to Pan? or interested in learning more about ways to give back or serve? If you answered yes, then follow the Get Connected! tab to learn more about ways you can get involved!
I am looking forward to connecting with you! If there is anything that I can do to help you get connected with PAN, please feel free to reach out to me directly at pan@acpa.nche.edu.
In radical Black love,

Dr. J
2018-19 PAN Chair