Although the ACPA21 Virtual Experience will be different, our Commission will still bring you the same community experience and networking opportunities at the Convention. Celebrating its 60th anniversary in 2021, the Commission for the Global Dimensions of Student Development (CGDSD) is one of ACPA's oldest and most vital entity groups. You can learn more about us here.
Get Involved
If you are new to our Commission and would like to get involved, sign up here and we will follow up with you regarding various opportunities, including:
Join us at ACPA21 Convention:
CGDSD events at Convention provide opportunities for delegates to network and learn about issues and topics related to international education, global student affairs and services, and emerging best practices. The CGDSD is proud to co-sponsor ACPA's Welcome Reception for international delegates at Convention, now known as the "Global Reception".
Global Reception: Tuesday, March 9, 2021 @ 12:00 p.m. – 1:00 p.m Eastern Time
The conference might feel different this year, but our Global Reception is still here for you. Join us for a virtual networking event to catch up with old friends and meet new ones from near and far! International members and anyone passionate about international education are welcome! We will also announce our award winners and scholarship recipients.
Open Business Meeting: Wednesday, March 10, 2021 @ 3:30pm - 4:30pm Eastern Time
Interested in joining our Directorate Board for the next convention year? Or curious about what our Commission does throughout the year? Join our Open Meeting to discuss current issues in international education, learn more about what we offer, and how you can be part of it!
Chill and Chat Space: Everyday except the weekend (March 8, 9, 10, 11, 12, 15, 16, 17) @ 5:30pm - 6:00pm Eastern Time
This is a casual space where folx can relax after a full day of Convention experiences, connect with our Directorate Board (DB) members, and get to know other attendees. The space is yours! Join the Zoom meeting here: bit.ly/ChillChat.
You can also catch us at:
Monday, March 8, 2021 4:30pm – 5:30pm ET | CelebrACPA: Virtual Marketplace & Connection Fair

Tuesday, March 9, 2021 4:30pm. – 5:30pm ET | Virtual Marketplace and Connection Fair

Monday, March 15, 2021 12:00pm – 1:00pm ET | Virtual Marketplace & Connection Fair
For more information about CGDSD events at Convention please contact us at

[email protected]

.
Celebrate our 60th Anniversary
Donate $6 to celebrate our Commission's 60th anniversary, we are fundraising for our two priority projects to help our Commission work towards ACPA's Strategic Imperative in Racial Justice and Decolonizing in global education, cross-cultural learning, and internationalization.
You can help us reach this goal by learning about this campaign.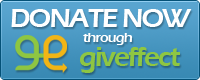 Connect with Us on Social Media: